The POWER SUIT!!

Initially women began wearing suits to show independance and to show individual style. Over time the power suit has meant different things to different women, in the 80's however the suit itself began to make a strong statement of empowerment and confidence for women in the workforce. "The power suit is akin to armor, outfitting a woman to do battle in a predominantly male world." Women still like sharp shoulders and a body fitting silhouette. Not TOO Racy and tight fitting, but just enough to show the form of the figure.
1940 - National Coat and Suit Industry
1950 - Christian Dior
1960 - Victoria and Albert Museum (No Designer Listed)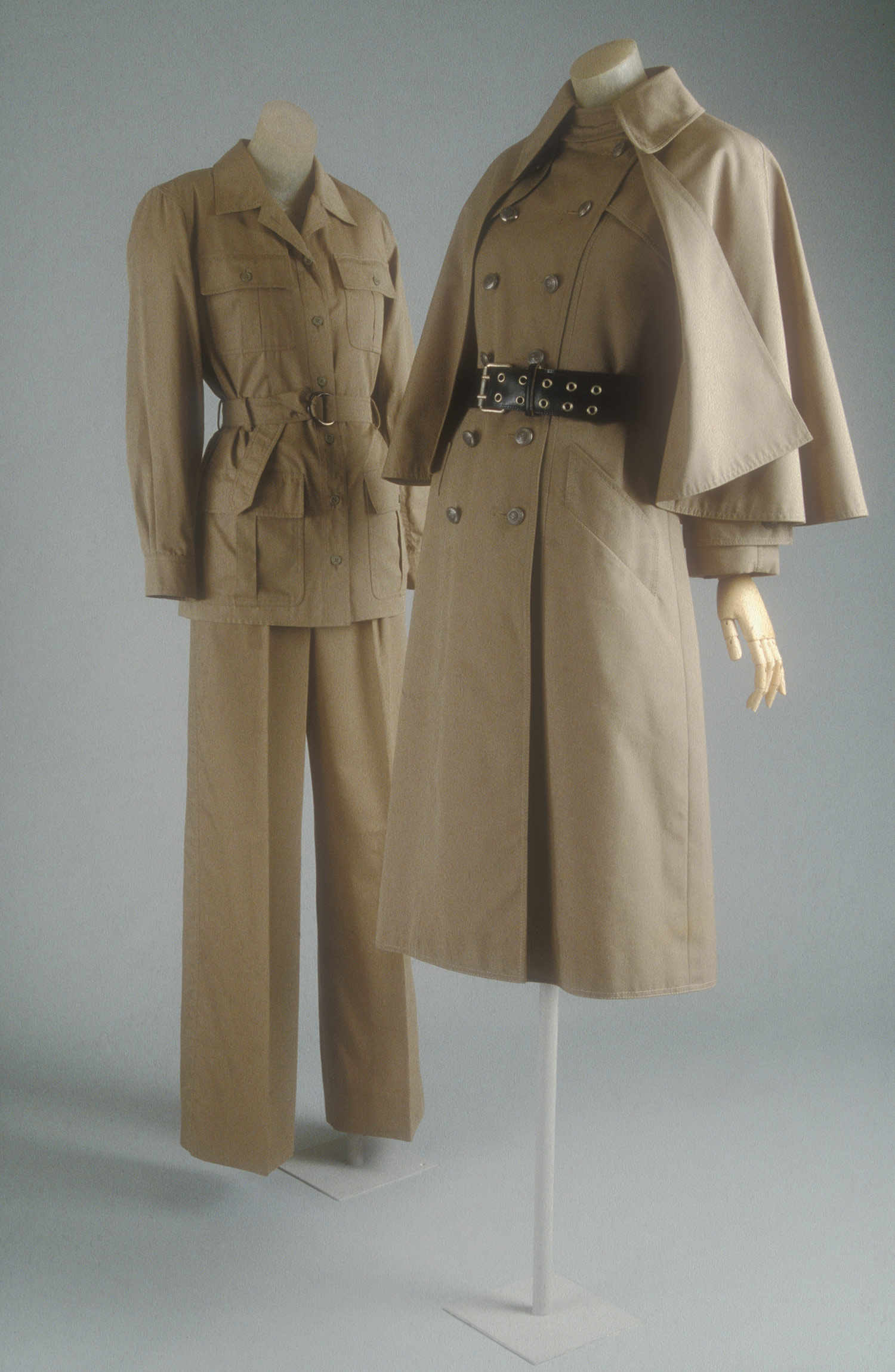 1970 - Yves Saint Laurent
1980 - Anne Klein
I can truly say I love the idea of a skirt suit, it makes a women feel feminine yet pwerful. The powersuit is a staple of the business women's wardrobe. It has changed some, however it is still has the same respect commanding affect.